Background & Curriculum Vitae
Tell the truth, but lead so improbable a life that the truth will not be believed.
Origin Story
Bishop was born in Houston, Texas, spent thirty years living in the sprawling Dallas/Ft. Worth metroplex, and now lives in the historic West Hill district of Akron, Ohio. Orphaned at birth and then adopted into an amazing family that put reading first and did not allow any television after Kindergarten, Bishop was raised with a silver spoon and a full library.
Father of a daughter and two amazing sons, an obsessive collector of books and macabre art, and a glutton for punishment in academic studies as a lifelong student and educator, Bishop has a passion for the unusual, obscure, and absurd with a flair for romantic horror. He spends his days increasing his joy, keeping his zen, and engaging those around him in-person and online.
Bishop lives quietly—being legally deaf there is definitely a joke in there somewhere—with his husband, their youngest son, a Great Dane, two Husky puppies, a German Shepherd puppy, and three cats, and surrounded by incredible amounts of helpful technology.
And boardgames. Lots and lot of boardgames.  
Early Work
Bishop started out his writing career in grade school by sending bad poetry to pretty girls with whom he didn't stand a chance. Working his way up to essays on Ayn Rand's Atlas Shrugged and The Fountainhead—doesn't every love-shafted young male end up in Rand's lap?—he wrote vitriolic religious essays and publications throughout the late 1980s and 1990s.
After being published in the early 1990s with his short story, Horror of Cresthaven Hollow, Bishop dropped out of life to have several moral epiphanies of the depraved condition and rebounded from writing idiocies in unpopular occultism to writing idiocies in psychological fiction alongside boring theological treatises.
Dark Ages & Redemption
The 1990s was a difficult time of seductive depravity and devastating consequences. Bad life choices and severe drug addiction plagued every moment of those years. The output of writing, however, was phenomenal and a large portion of Bishop's work from that period is still extant and remans relevant and profound even today. His experiences during the Dark Ages led him finally to pursue a dual childhood dream of being a professor and a therapist, the latter goal being an effort that is currently in progress.
Bishop rose from the ashes of despair and discovered his redemption through a series of life changing experiences and a jail cell—not all at the same time—culminating in a incredible redefinition of his worldview and approach to life that began in the Summer of 1998 with a episode of intimate spiritual experiences, took a life-rending slap in the face in the Spring of 1999 to truly wake him up to the seriousness and depth of those experiences, and began a far more introverted journey in the Summer of 2005 which finally resolved to a state of personal equilibrium in the Spring of 2009.
After finishing what he thought was the last of his education at the University of Texas in 2014, Bishop moved on in the pursuit of another degree in Psychology in order to continue into the field of clinical psychology.
He continued to write and work in his local community. As a lay counselor and ordained clergy, He began to write spiritual formation and education curriculum and set about creating guidelines for small group studies for a religious fraternity.
His first novella, Pandemonium, written in a raw, cathartic state after a traumatic event in 2004 and now in its third printing, continues to be available.
From the Ashes
Like a phoenix, Bishop rebuilt his life several times after the Dark Ages from next to nothing. Eventually, he found himself raising his autistic child alone while working and going to school full-time. In 2008, he would be tried again in the battlefield of life set off by the final dissolution of his decade-plus relationship with the mother of his daughter and youngest son, and once again in 2017 with the sudden death of his dad in a tragic aircraft accident. 
Bishop completed his graduate work in Psychology at Angelo State University in December 2018 and began the Master of Education, Clinical Mental Health Counseling program at the University of Akron in Fall 2020.
Life Extraordinaire
Starting in January 2016 and moving forward, his work as a full-time student, author, and lay counselor continues. Bishop also branched out in late 2016 and began working as an Assistant Behavior Analyst focused on learning challenged and autistic children.
On Friday, 13 October 2017, Bishop and his partner married and made it all legal.
In Winter 2019, Bishop was hired as an Adjunct with the University of Akron Wayne College fulfilling a lifelong dream of being a university professor. He started on his second lifelong dream by entering graduate studies for Clinical Mental Health Counseling in Fall 2020 at the University of Akron.
2022 started with a bang, with the preparation for internship with Red Oak Behavioral Health and a new position with Shelter Care via Safe Landing, a crisis shelter for kids 11-17.
In May of 2023, Bishop finished his second Masters and became a Licensed Professional Counselor continuing on with Red Oak Behavioral Health.
He continues to blog on theology and social concerns from time to time.
Last Updated: 05.2023
University of Akron
M.A., Clinical Mental Health
Counseling (2023)
Angelo State University
M.S., Applied Psychology (2018)
University of Texas—Permian Basin
University of Texas—Arlington
B.S., University Studies (2014)
[Communications, Humanities, Social Science]
University of North Texas
B.A., Sociology
B.S., Business Administration
Red oak behavioral health
Shelter Care / Safe Landing
University of Akron Wayne College

Positive Behavior Supports, Corp
Additional Qualifications
Instructor Qualification (Apple, 2014)
Virtual Instructor Qualification (Apple, 2014)
Basic Life Support for Health Professionals (AHA, 2020)
Academic Research & Publications
Toward the Development of a New Hypothesis and Measure for Narcissistic Victim Syndrome
University of Texas — Permian Basin (May 2016)
Facebook and Self-Perception
Angelo State University Social Science Research Journal (Dec 2016)
The Pygmalion Effect and Special Education
Angelo State University (October 2017)
Evil Is as Evil Does: The Zimbardo Fallacy
Angelo State University (December 2018)
Marital Happiness in Autonomous versus Arranged Marriages
Angelo State University (December 2018)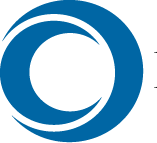 American Counseling Association
Chi Sigma Iota — Alpha Upsilon
Psi Chi — Angelo State University
Society of Biblical Literature
American Psychological Association
Ohio Counseling Association